Porcelain dishes set are made in Iran as one of the best products, which have known all around the world. They are made in different colours, qualities, engraving on them. These well_made products have been exported to many other countries and cause a positive and effective business to Iran country. There are many cities like Tehran, Esfahan, Mashhad, Tabriz as centers of these porcelain dishes set, which have their own brands. The products quality are always the first priority of Iranian producer. Actually, they can claim that they produce one of the perfect and beautiful dishes. 
What you read in this article: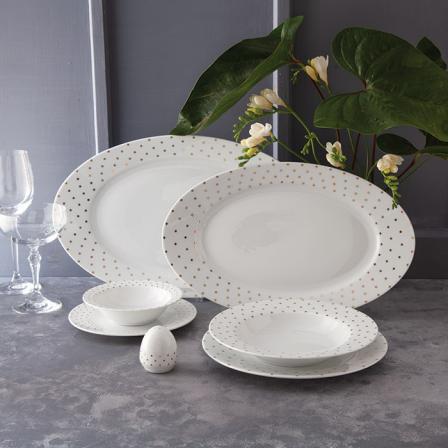 different types of porcelain dishes set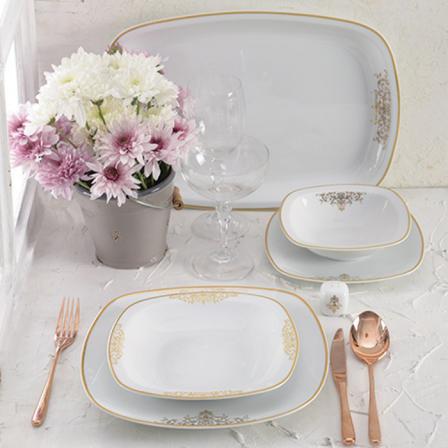 Differen types of porcelain dishes set are made in Iran, which are different in quality degrees, price, engraving, delicacy, colours. People's variaty tastes have led to variaty of products that have had positive and good economic effects on internal and external market. As an overview of different products, many porcelain dishes companies have their own brands like zarin, Dorik, Alborz, Pars, Taghdis, which they are active for many years. 
These variety cover most of people tastes such as, classic, modern, miniature, fantasy, and also many other designs. These are like a family, and you might know that  these dishes set have baby dishes, which show producers and designers creativity. Complementry dishes such as cup of coffee, soup plate and many other ones, and also spook and fork set. All of them together show a nice and beautiful harmony cuase all of you adults, young, children feel good and spend happy moments with your family in your meals. 
Exporting high quality porcelain dishes set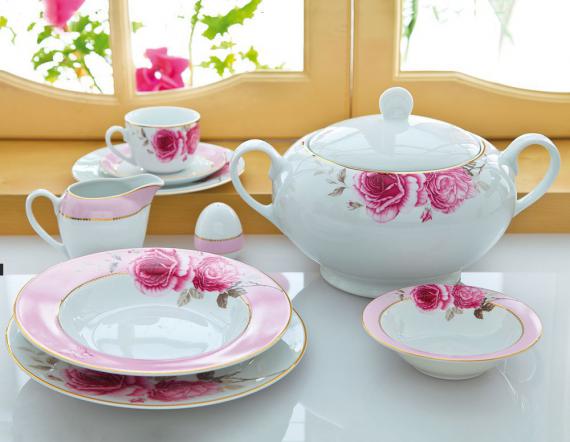 Porcelain dishes set suppliers and producers have exported these products to many other countries. Actually, the high quality porcelain dishes cause the other countries have known Iran as porcelain dishes set wholesalers. They are a perfect choice to using them for long life, because they have high resistance, and also keep their elegant appearance for long time. The other point is price, which they are reasonably priced for their unique features. 
Pocelain dishes set expporting began many years ago in Iran, because there are many old and professional porcelain dishes companies, which they do their best in producing up_to_date and first class ones. All different companies have their own Internet site as an electronic store that have allowed for online searching possible short time. This is not the only solution to order these dishes set. If you do not like or have no enough time, you would go to store throughout the country. Supporting Iran's best products is Iranian common duty.